Our Top Design Thinking Blogs 2018
By Hayley Canning | Posted on Mar 1st 2018
We've collated our favourite Design Thinking blogs from the last 6 months to bring you the ultimate reading list for those long, cold, winter commutes.
Top 10 Blogs
With years of experience of hosting design thinking events the Innovation Research Team has been able to recognise some significant trends…
The anonymous Accident Design Thinker shares the warning signs and pitfalls of not understanding who a product is for or what problem it is solving.
A look at how individuals experience fear and uncertainty but what it produces can lead to innovation.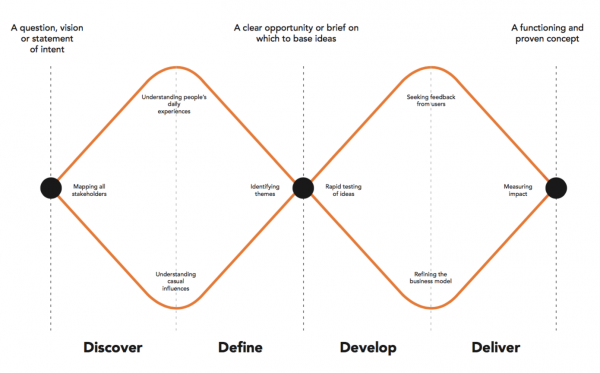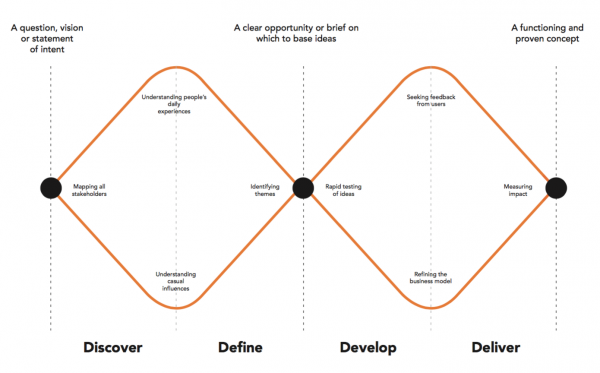 Qualitative researcher Adelaide Vinay discusses how user research must go further than asking 'what people say they want', but instead uncover 'what they really want'.
The title says it all with this blog on addicted2success.com. Take a look at how organisations such as Apple, Google and Nike use design thinking to cope with constant changes and an unpredictable future.
Geert tries to answer some of the questions a lot of people have about when to use different methodologies, frameworks and techniques.
A guide to the principles of service design thinking. Drawn from the design ethos of Design4Services, these principles are widely accepted in the commercial sector.
Recruiter Madelaine discusses how if an organisation appears to be attractive from the outside it can predispose candidates to overlook any negatives.
How can HR create great employee experiences that empower creativity, collaboration and innovation? Design has the power to influence human behaviour and effect change. Linda Naiman explains.
Our in-house service designer reminisces about his visit to the much-loved Apple store, and asks, are they really providing a good customer experience?