Festive Fun – Inspiring Gifts for Everyone!
By Hayley Canning | Posted on Dec 21st 2017
If you're stuck for gift ideas this festive period, check out our top pick purchases to give to your wonderful workmates, friends or family.
From quirky designs to must-reads, our in-house design team have picked it all out for you!
---
Muji Staple-free Stapler – £5.95
Do your bit for the environment and save those staples with this staple-free stapler! A cool design for the environmentally conscious stationery lover.
---
Samsara Carry-on Suitcase – From $435
The first aluminium smart suitcase could be the perfect gift this festive period for the business traveller. It has been designed with cutting-edge design to make you travel smarter. These include alerts when it has been opened or moved away from you, charging docks and LED lights inside, plus it's fire-proof!
---
The Shape of Ideas – An Illustrated Exploration of Creativity by Grant Snider – £11.68
What does an idea look like? And where do they come from? Grant Snider's illustrations will motivate you to explore these questions, inspire you to come up with your own answers and, like all Gordian knots, prompt even more questions.
---
The Anglepoise Lamp – From £95
The Anglepoise Lamp is a British design classic that goes back to the 1930s and is still being refined and manufactured to this day. A perfect festive treat.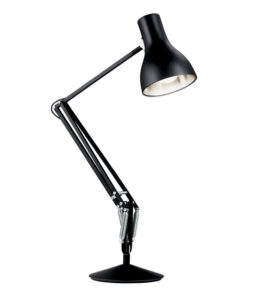 ---
Walnut and Honey Cupcakes Celebration Box – From £25
These delicious treats come from a new South London cake and coffee shop, are handmade in store and taste amazing!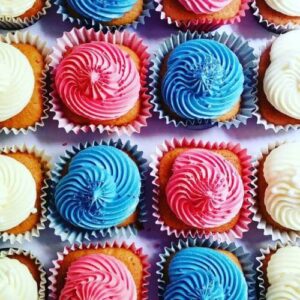 ---
Visual Thinking: Empowering People & Organizations through Visual Collaboration by Willemein Brand – £25
This book is a helpful guide for companies to improve their overall workflow. The book also provides an informative, easy to follow and fun introduction into the basics of visual thinking and drawing.
---
Treat your friends to a couple of bath bags of highly aromatic wood shavings of Japanese Cypress (Hinoki). Made entirely from recovered material from forestry management and timber production, these bags will make the bathroom smell like a Japanese forest. What's not to love?
---
Kids-Life metre measure – £16.50
No more drawing on the walls with this nifty gadget for the parents out there. Measure your kids growing height and fold it away for safe-keeping for those future memories!
---